Archbishop Francis Duffy of Tuam has paid tribute the late Jim Fahy, the former western editor of RTÉ whose death was announced last weekend. Archbishop Duffy said, "Like many people of a certain age, I grew up having the benefit of Jim's impartial reporting on the State broadcaster.  Jim Fahy was the doyen of Irish reporters who secured a strong voice for the West of Ireland on the national stage for a generation of viewers and listeners.
"The breadth and depth of Jim's exemplary reporting encompassed significant stories on Church, State and civic society locally, nationally and internationally.  Jim was a consummate professional, a gentleman in the literal sense of the word, whose work was always fair.
"At this time of heartbreak for Jim's family, I extend my condolences to Jim's wife Christina, children Shane and Aideen, daughter-in-law Brenda, Aideen's fiancé Colm and grandchildren Amy, Dylan, Hugh, Clodagh and Dara, as well as to Jim's former colleagues in RTÉ and in the Tuam Herald.
"Ar dheis Dé go raibh a anam dílis."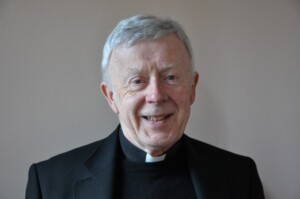 Archbishop Michael Neary, Archbishop Emeritus of Tuam also paid tribute saying, "I received the news of Jim Fahy's death with great sadness.  In the course of his work and mine, our paths crossed many times over the years.  For an entire generation, Jim's was the recognised and respected  voice of the west of Ireland.  While his work brought him to many parts of the world, and while Jim reported on all the big and important occasions and events, still he never neglected to cover the stories of local importance.  Jim brought each story to public attention with characteristic thoroughness, objectivity and professionalism.  A gifted communicator, Jim, "looking west" was able to move freely around every part of this region and report in both English and Irish on what he saw and heard.  His journalistic legacy is enormous.
"I offer my sympathy and the support of my prayers to Jim's wife Christina, their son and daughter Shane and Aideen, and to Jim's family, neighbours, friends and colleagues. Ar dheis Dé go raibh a anam uasal."
ENDS