Saint Colman's Cathedral, Cobh, in the Diocese of Cloyne, is preparing to mark the centenary of its dedication later this year with a series of cultural and faith events. On 24 August 1919, Saint Colman's Cathedral was solemnly consecrated after a decades-long campaign of planning and building.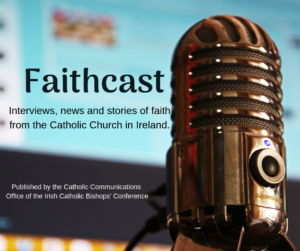 In the latest edition of Faithcast, the weekly faith podcast produced by the Catholic Communications Office, Maynooth, Father John McCarthy, Administrator of Saint Colman's, said the centenary year was officially opened last month at a carol service for the Epiphany by Bishop William Crean of Cloyne.
Father McCarthy said this event on the Epiphany marked the beginning of a whole year of musical, historical, cultural and faith events through which it is hoped to "commemorate the extraordinary achievement of the building of this cathedral and its consecration and dedication in August 1919".
The key celebrations will take place in August to coincide with the actual centenary of the cathedral's dedication.
Fr McCarthy said the centenary is an important launchpad into the future as well as a commemorative milestone in the history of the cathedral. He explained that a major cleaning project at the cathedral has been ongoing for three years which has included the cleaning of the pipe organ by Ruffatti of Padua in Italy.
Towards the end of 2015, the organ was dismantled and sent to the Ruffatti workshops for restoration. The pipe organ is in the final phase of re-tuning and voicing to be ready for the re-dedication at the centenary Mass in August.
Other projects have included new lighting works as well as specialised cleaning of the interior stonework and the stained glass windows.
"Once the pipe organ is fully functional it will make for a beautiful setting for Masses for the coming year," Father McCarthy said.
He also recalled that the cathedral, which is an iconic presence on the skyline of Cobh, was dedicated with the words: "For the greater glory of God under the patronage of Saint Colman".
The bishops who oversaw the building of the cathedral wanted the neo-gothic structure to give glory to God. The Diocese of Cloyne was founded in AD 560 by Saint Colman.
According to Father McCarthy, as people come into Cobh on cruise liners, Saint Colman's stands out among the town's skyline. He said, "From April each year we have the cruise liners coming in. Last year witnessed 100 days of cruise liners and those cruise liners vary in passenger capacity from 500 to 5,000. Many come up to the cathedral to visit – to pray or even just to see it as a place of passing interest. But the cathedral is also a functioning parish, serving a population of 14,000 people."
You can listen to the interview with Father McCarthy on Faithcast here.
ENDS