The 2016 Hugh O'Flaherty International Humanitarian Award will be awarded to Father Shay Cullen SSC, the Dublin born Columban Missionary now based in the Philippines.   The award will be presented to Father Cullen by Cllr Brendan Cronin, Mayor of Killarney Municipal Authority on Saturday 5 November at an award ceremony in the Killarney Avenue Hotel.
Over the past few months nominations have been invited for people or organisations, which have displayed the same humanitarian ideals and principals of Monsignor Hugh O'Flaherty and would be deserving of this award.   A shortlist of 11 Nominees was considered by the independent award panel, at which it was agreed that Father Cullen would receive the award for 2016.
Father Shay Cullen was born in Dublin on 27 March 1943. He was educated at Presentation College, Glasthule, Co Dublin. He was ordained in April 1969 and was subsequently assigned to parishes in Zambales and Olongapo City, Subic Bay, on the main Philippines island of Luzon.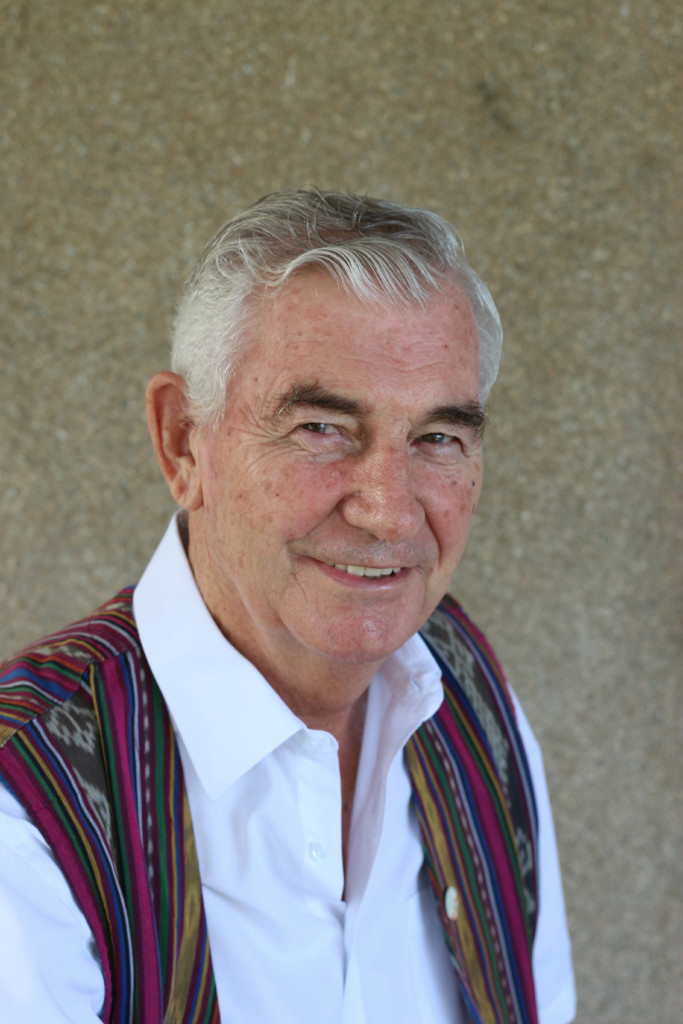 Father Shay Cullen established the PREDA Foundation (People's Recovery, Empowerment and Development Assistance Saving children from abuse, prison and exploitation) in Olongapo City, in the Philippines in 1974 to promote human rights, justice and peace. Believing that poverty, violence and child abuse are barriers to peace and give rise to extremism, he strives to eliminate child abuse and promote respect for children's rights. He works for peace by working to change the unjust economic political and social structures and attitudes that allow such abuse. His mission for justice and peace is ecumenical; open to people of all faiths. It is based on taking a stand for human rights and protecting the dignity of every person, in particular exploited women and children.
Upon hearing the news of the award, Father Cullen said, "On behalf of those children we have rescued and those human rights workers who like Monsignor Hugh, continue to work for the unjustly imprisoned ,the refugees trying to escape from Isis and war and those risking their lives to help them escape, I gladly accept the award".
Chairperson of the Hugh O'Flaherty Memorial Committee Mr Jerry O'Grady said, "Father Shay has given his life to protecting the human rights of oppressed and exploited children and has fearlessly challenged those who were not prepared to shoulder their responsibilities, including local vested interests, local and national government in the Philippines and the USA Government"
Monsignor Hugh O'Flaherty Monsignor, together with his colleagues in the Rome Escape Line, saved over 6,500 people from the clutches of the Nazis who had occupied Rome during World War II.  On 30 October 2013, on the 50th anniversary of the Monsignor's death a permanent memorial to the Monsignor was unveiled in Killarney town centre. The memorial is a life-sized sculpture by Valentia based artist Alan Ryan Hall.  On 8th May, a plaque commemorating the Monsignor was unveiled at the German College, Vatican City, Rome where he lived from 1938 until 1960 and from where he organised the WW2 Rome Escape Line.
Previous winners of the award:
2015: Fr Sean Myers (85).  In 1960, the young Killarney born Redemptorist Missionary went to Northeast Brazil to establish a mission for the oppressed and deprived people of that area. Some 55 years later he continues to serve the needs of his c. 27,000 parishioners in a parish almost half the size of Ireland. He has confronted and overcome institutional oppression of the poor and dispossessed despite experiencing arrest and imprisonment.
2014: Dr John Beavis (74).  A renowned orthopaedic surgeon in the British health system, he was forced to retire from his role following serious cardiac problems at the relatively young age of 54. Following recuperation, he decided to dedicate his life to helping those in medical need at natural and man-made disaster events around the world. He founded the overseas medical charity IDEALS and has spent the last few years at the frontline of conflict in Gaza.
2013: Donal Walsh RIP (16).  Donal became an inspirational international role model for youth when after being diagnosed with terminal cancer, he spent the remaining time of his short life speaking tirelessly to his peers on recognising the priceless value of human life and appealing to them to step back from thoughts and deeds self-harm.
2012: Sr Agnes Hunt (80).  Having spent some years as a missionary in Zambia, Sr Agnes spent 16 years as the RC Chaplin at the high security Wormwood Scrubs Prison in the UK and since 2001 has worked as a volunteer for the Irish Council for Prisoners Overseas.
2011: Sally O'Neill.  She was Director of Operations for Trocaire in South & Central America.
2010: Fr Michael Sinnott (79).  He was a Columban Missionary in the Philippines.
2009: Sharon Commins (35) and Hilda Kawuki (45).  They were both GOAL Aid Workers in Darfur in Africa. On 3 July 2009, they were abducted by rebels and were not released from captivity until October 18th – after 108 days in captivity.
 More details on the 2016 Memorial Weekend Programme  www.hughoflaherty.com