Last week, hundreds of Irish pilgrims and a number of Irish Bishops arrived home from Lisbon, Portugal, where World Youth day 2023 was held from 1 – 6 August. Young people from all over the world came together for a festival of faith, with an estimated attendance of 1.5 million. 
At WYD, over the course of a week, young people from all over the world were welcomed, mainly in public (gymnasiums, schools, pavilions …) and parish facilities or family homes. The highlights of the week were the celebrations for which the Pope is present, such as the welcoming and opening ceremony, the Way of the Cross, the vigil and, on the last day, the closing Mass. The theme for WYD 2023 chosen by Pope Francis is 'Mary arose and went with haste' (Lk 1:39).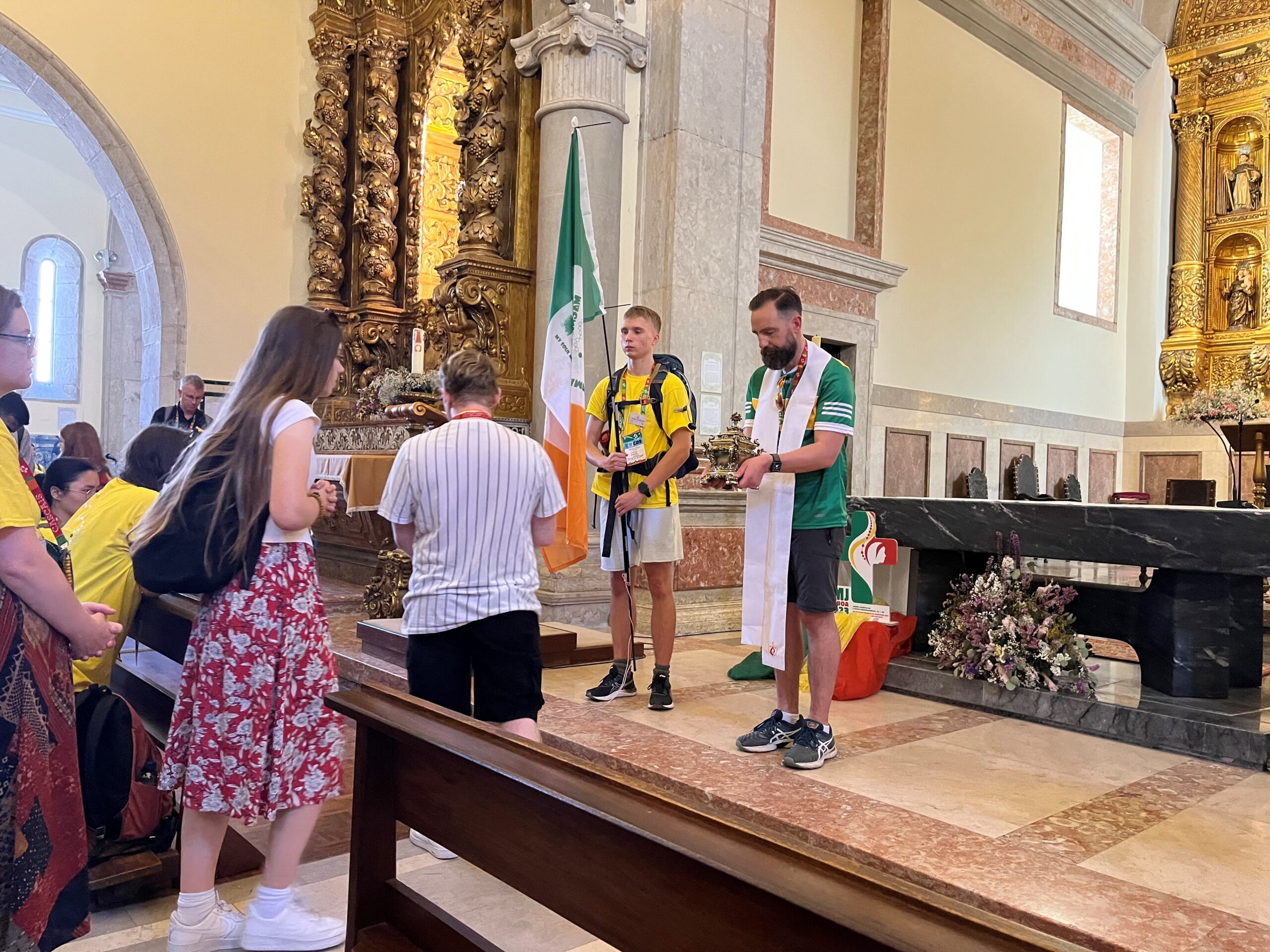 For the many Irish present at WYD, one of the highlights was the official Irish gathering in the Church of Christ the King, Lisbon. Archbishop Francis Duffy presided over a prayer service in which Bishop Donal McKeown gave a blessing to the pilgrims present with holy water that was brought to Lisbon from the four provinces of Ireland.
Speaking during WYD, Bishop Michael Router, who was leading a group of 29 pilgrims from the Archdiocese of Armagh and the Diocese of Dromore, described WYD as "a wonderful chance to really get in touch with the universal Church worldwide, and the vibrancy that is there in the young Church as well."
The parish of Lumiar in Lisbon holds the skull of Saint Brigid, one of Ireland's patron saints, and during WYD Bishop Tom Deenihan celebrated Mass in Lumiar with 45 pilgrims from the Diocese of Meath. During his homily, Bishop Deenihan challenged the young pilgrims to bring fire of faith they received in Lisbon home to Ireland and become more involved in their parishes and diocese as examples for other young people to follow.
ENDS