Julieann Moran has been appointed as General Secretary of the Synodal Pathway in Ireland.  Julieann was formerly the National Secretary for the Society of Missionary Children at Missio Ireland, where she worked since 2016 to raise mission awareness and develop evangelisation resources for dioceses, parishes, and Catholic primary schools across the island of Ireland. 
The position of General Secretary is a new appointment and its purpose will be to promote synodality in the Irish Catholic Church, coordinating the work of the national synodal pathway and supporting Ireland's contribution to the Synod on Synodality initiated by Pope Francis for 2021-2023 with the theme, 'For a Synodal Church: Communion, Participation, Mission'.  The post includes responsibility for consultation, planning, communications and administration.
Welcoming the appointment, Dr Nicola Brady, chair of the Synodal Steering Committee, said, "Julieann comes to this role having already made a significant contribution to the work of promoting synodality in the Irish Church at all levels – local, national and universal.  In particular, Julieann's experience in connecting the local Church in Ireland to wider global realities will be invaluable as the synodal process develops.  On behalf of the Steering Committee I wish Julieann every success as Secretary General."
Following her appointment, Julieann said, "I am delighted to be appointed to this very significant role, and grateful for the opportunity to help shape the next steps taken on this synodal journey.  As we continue to reflect upon our preparations for the Universal Synod, and what we have learnt so far in Ireland about who we are as a people of God, I look forward to working with as many people as possible in further outreach, consultations, and spiritual conversations for the Synodal Pathway.  This will be a demanding task but a synodal Church is a Church that reaches out and listens: listens to God and listens to one another.  With prayer, patience, and the Holy Spirit, I am convinced that synodality is essential in a Church that nurtures and renews the Gospel message of Jesus Christ today."
Bishop Brendan Leahy, vice-chair of the Synodal Steering Committee, said, "I am delighted with the appointment of Julieann Moran.  I believe that on the basis of Julieann's vast experience of Church on so many levels – pastoral, cultural and missionary – she will contribute much to our Synodal Pathway in Ireland.  In particular, I believe she will be able to engender a vibrant networking of individuals, parishes and dioceses, as well as congregations, movements and organisations, as we delve into the key Synod question: 'What does God want from the Church in Ireland at this time?'  I know that Julieann's appointment will be warmly welcomed by many.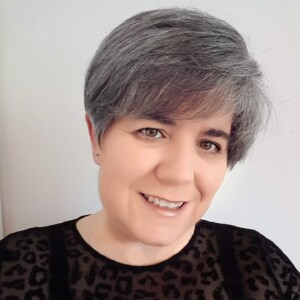 Originally from Newbridge, Co Kildare, Julieann Moran has worked in the faith, hospitality and legal sectors.  Julieann holds both a Baccalaureate in Theology and Arts, and a Master's degree in Faith and Culture from the Pontifical University, Maynooth, as well as a Certificate in Social and Human Studies from Maynooth University.
Julieann is the Irish President of the European Laity Forum, a lay-led international assembly of representatives of national laity committees and councils.  She is an executive member of the National Mission Council of the Bishops' Conference and a member of the National Steering Committee for the Synodal Pathway for the Catholic Church in Ireland.  Julieann participated in the preparatory group for the presentations and process for the National Pre-Synodal Assembly in Athlone and Clonmacnoise on 18 June, and on preparations for the National Synthesis which was published on 17 August.  The National Synthesis (see www.synod.ie) has now been submitted to the Vatican ahead of it hosting a Universal Synod during October 2023 in Rome on the theme 'For a Synodal Church: Communion, Participation and Mission'.
Previously, Julieann worked as Project Officer and Research Assistant for the Council for Pastoral Renewal and Adult Faith Development of the Bishops' Conference.  During that time she was a member of the National Faith Development Team, the Youth and Young Adult Committee, and the Implementation Committee for Share the Good News: National Directory for Catechesis in Ireland.  Julieann possesses a wealth of expertise from her roles in pastoral renewal and faith development including managing consultative processes, implementing operational plans and communication strategies, as well as skills relating to safeguarding, compliance and governance matters.  Julieann's experience includes working with children, young adults, parishes, pastoral workers, clergy, religious and educators.
The Synodal Pathway in Ireland
On 10 March 2021, the Irish Catholic Bishops' Conference announced a new Synodal Pathway for the Catholic Church in Ireland leading to the holding of a National Synodal Assembly or Assemblies within the next five years.  This process will focus on the question: "What does God want from the Church in Ireland at this time?"  The aim of this Synodal Pathway is not to provide a temporary or one-time experience of synodality, rather it is to provide an opportunity for the entire People of God to discern together how to move forward on the path towards being a more synodal Church in the long-term.
ENDS