Pope Francis sent a tweet on Wednesday afternoon thanking people around the world for their kind messages and care regarding his health, as he continues his recovery at Rome's Gemelli Hospital following surgery there last Sunday evening.
The Pope wrote in his tweet: "I am touched by the many caring messages received in these days. I thank everyone for their closeness and prayer."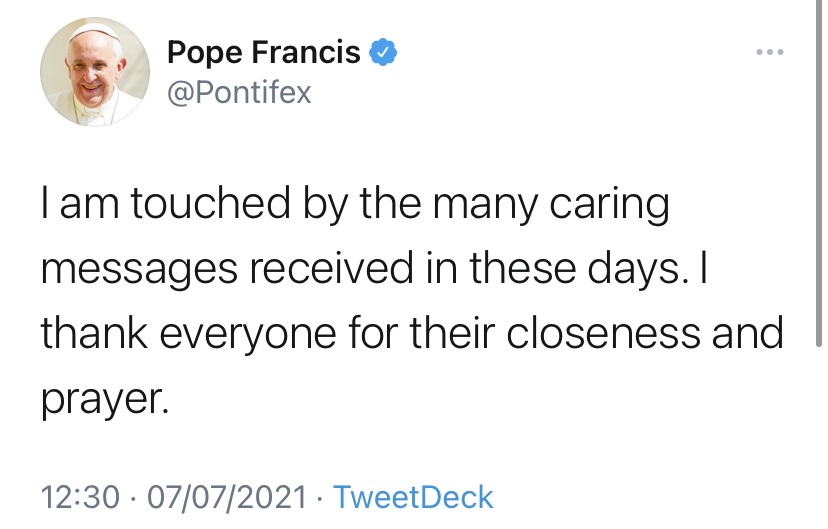 The Director of the Holy See Press Office, Matteo Bruni, gave an update on the Pope's health in which he confirmed that the post-operative recovery of Pope Francis continues following last Sunday's planned intestinal surgery.
In the statement, Bruni noted that "the post-operative progress of His Holiness Pope Francis continues to be regular and satisfactory. The Holy Father has continued to eat regularly, and infusion therapy has been suspended."
The Director of the Press Office continues, "the final histological examination has confirmed a severe diverticular stenosis with signs of sclerosing diverticulitis."
ENDS